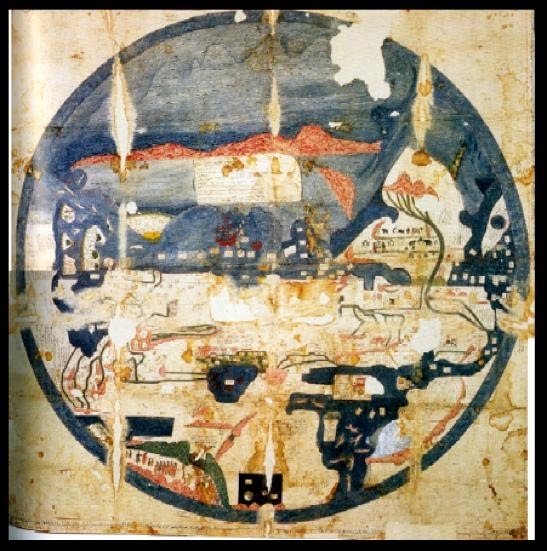 An 18th century Islamic world map with south on top (added as illustration only)
Japheth ben Ali ha-Levi: Tafsir
Esther (Commentary on Esther)(10th)
------------------------------------------------------------------------------------------
Taken from: Michael G. Wechsler; The Arabic translation and commentary of Yefet ben Eli the Karaite on the book of
Esther by Japheth ben Ali ha-Levi
And it came to pass in the days of Argashir, or, it is said, of Zoroaster, that is, Ardashir who reigned from India unto the land
of al-Zanj , in all of which were one hundred and twenty seven cities.
….of Darius the son of Ahasuerus, of the seed of Media. (The mudawwin) therefore informs us that this one was not that one,
since this one was not a king and this one was a king. He also informs us that his kingdom was from India unto Kush….
…..according to all that Mordecai commanded, to the Jews, as well as to the governors, the vice-regents, and the chiefs,
of the
cities which were from India to Abyssinia…..

 
Note: The original word for the African states mentioned was 3 times the same in Hebrew but translated first as Zanj, then as
Kush and last as Abyssinia.